Lapuan Kankurit is a linen and wool weaving mill from Finland. We weave sustainable sauna- and spa textiles, and interior textiles from natural raw materials; linen and wool. We weave Nordic design, inspired by our pure nature. To balance out the chilling climate of the north, we weave heaps of warmth and softness into our textiles.
We weave responsibly, respecting the environment. We weave a better future. We develop new innovations and techniques. Our roots go all the way back to 1917. We carry the responsibility to pass on the craftsmanship of weaving to the future generations.
We are experts in sauna culture! Whether your sauna is sparkling white and modern, or a traditional wooden sauna, we have just the right textiles for you. Make your spa experience perfect with stylish sauna covers and soft sauna pillows – you can even spice it up by hanging another cover to protect the wall. With myriads of colours and timeless design, the ecological, natural materials are the best your sauna can get. All made in Finland.
Our ecological materials are absorbent and pamper your skin – the best choice for Sauna. Linen fibre is naturally hypoallergenic, anti-bacterial, and it helps to soften and preserve the skin. Although the linen fibre absorbs incredible amounts of water, it continues to feel pleasantly dry next to your skin. It also dries very fast after use.
Linen terry's coarseness invigorates the surface circulation and exfoliates gently. The 100% washed linen collection has an aesthetically relaxed and soft shape where the natural tones of linen are combined with bold colours or design giving the collection a contemporary look. Our awarded innovation, the linen-tencel material combination offers superior quality and absorption. They dry quickly and are very light, which makes them perfect also for travelling.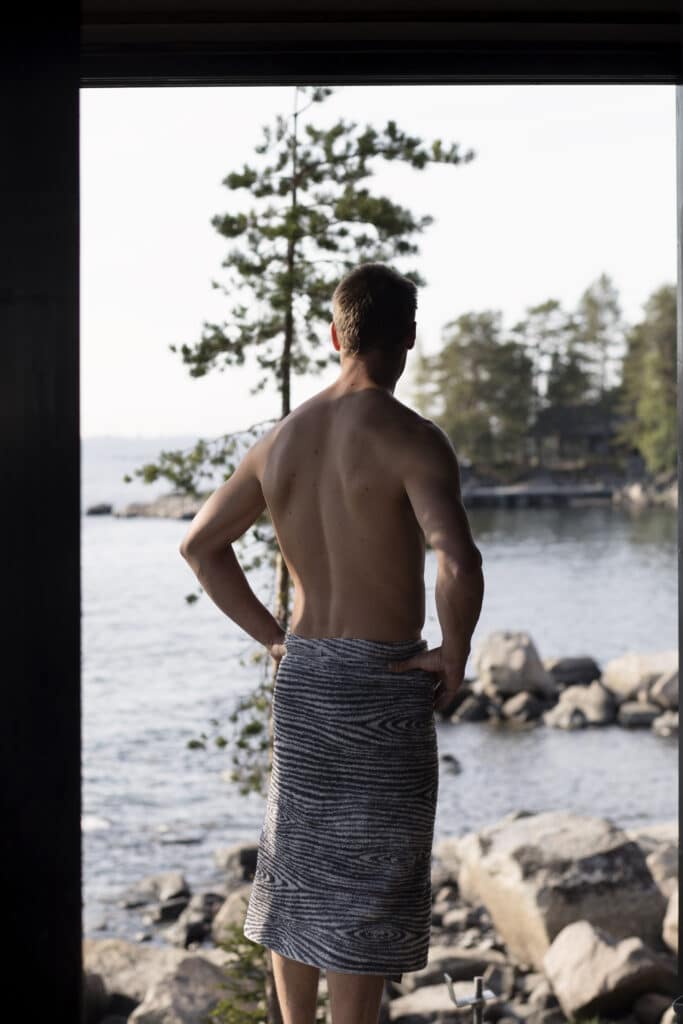 And above all else, we weave for you. For you, we weave wonderful warmth, sweet softness, tender well-being, and a more beautiful, pleasant life.
This article is provided by Lapuan Kankurit.