Ruka-Kuusamo offers sauna experiences for every day of the week. Each sauna has a story of its own, which makes them unique. Five saunas in Kuusamo operate under the name Sauna Tour – Wellbeing in Wilderness: Isokenkäisten Klubi, Pohjolan Pirtti, Rukan Salonki, Pyhäpiilo and Ruka Safaris' Iisakki Village. These companies are family owned and they are dedicated to pass on the local sauna heritage and its mythology, habits, and rituals. Saunas are located in the beautiful natural surroundings in the middle of lakes, forests and fells. Northern nature and the many national parks of the area create a landscape where it's easy to relax.

On Sauna Tour you'll get to enjoy the gentle heat of a smoke sauna, herbal sauna, ice sauna or traditional Finnish Sauna. Part of the experience are the stories and legends told by local sauna guide. Traditional treatments can be combined to Sauna Tour. Whisking, use of herbs and peat or pampering sauna yoga heal one's body and mind. Take a dip into refreshing lake and boost your metabolism or admire the phenomenon of northern sky cosy from the outdoor hot tub. On Sauna Tour there is no time – only the wellbeing of oneself.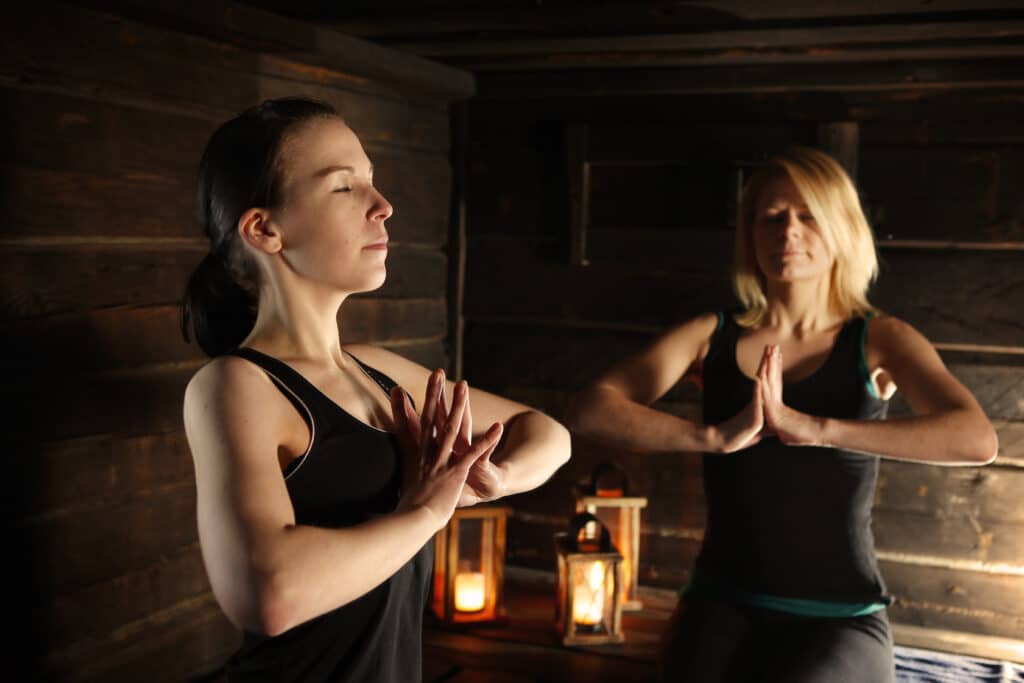 Sauna Tour saunas are also quality certified: the Authentic Finnish Sauna Experience quality label is granted to companies with sauna services that have passed strict quality criteria. Sustainability is an important value; the Sauna Tour companies are Green Key certified and meet the objectives required by the Sustainable Travel Finland label.
Article provided by Ruka Kuusamo.